Google Earth Discovers Flying Car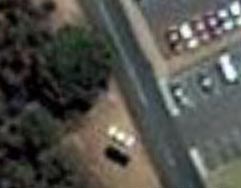 Two weeks ago the world was shocked by the discovery of a WW II fighter plane flying over England.
Now comes word of an even more fantastic discovery by Google Maps: a flying car racing across Australia.
A careful analysis of the photo has determined that this machine has a cruising altitude of about 10 to 12 feet and is humming along at over 90 MPH.